Happy Holidays ya'all! The joke around my family is that I am always in charge of paper products and utensils. Cooking isn't one of my gifts.    I leave the cooking and writing up to my 2 sisters.  Thankfully, I married well AND he's an awesome cook!  I was honest 7 years ago when we got married.  He was well aware that  "I wash a mean dish!" No false advertising there! A little late, but here are my Thanksgiving Holiday traditions!
Traditionally, he cooks his famous spaghetti for all of our family members.  The Chattmon Family starts our day early for our traditional mini road trips that include stops through Oakland to visit Grandpa Willie G. Dixon & Grandma Grace.  Then off to Pittsburg to visit my second Mom (Ma Viv), Pops,  Gail and our Hutcheson, Grant, Martin & Fambow families.  Last stop ends with dinner at my house where my sister has coordinated and prepared most of our staple meals and the rest of the family contributes their signature dishes.  Of course my famous paper products and utensils are nice and ready for use!  The night ends around our dining table laughing and chatting with the Chattmon, Pineda, Sagon, Asido and Dalan families.
Although, I am not the famous cook, this day is more than food for us, it's quality time throughout a day we designate specifically for these special loved ones in our life.
I would share my husband's famous spaghetti recipe but it's hard to explain a pinch of this, an
"eye-ball" of that and a kick of brown sugar.  That said, I will share the next best thing from a special person that was part of some monumental moments in my life.
Pat Shin's Kahlua cake (yes I do bake so the tradition continues where I make this cake every Thanksgiving).  She was an amazing lady that loved the holidays.  She was known for her generosity, to include sharing family recipes without hesitation.     In her memory, please enjoy this great cake (if you are a batter taster, be careful you might find yourself hung over the next day!)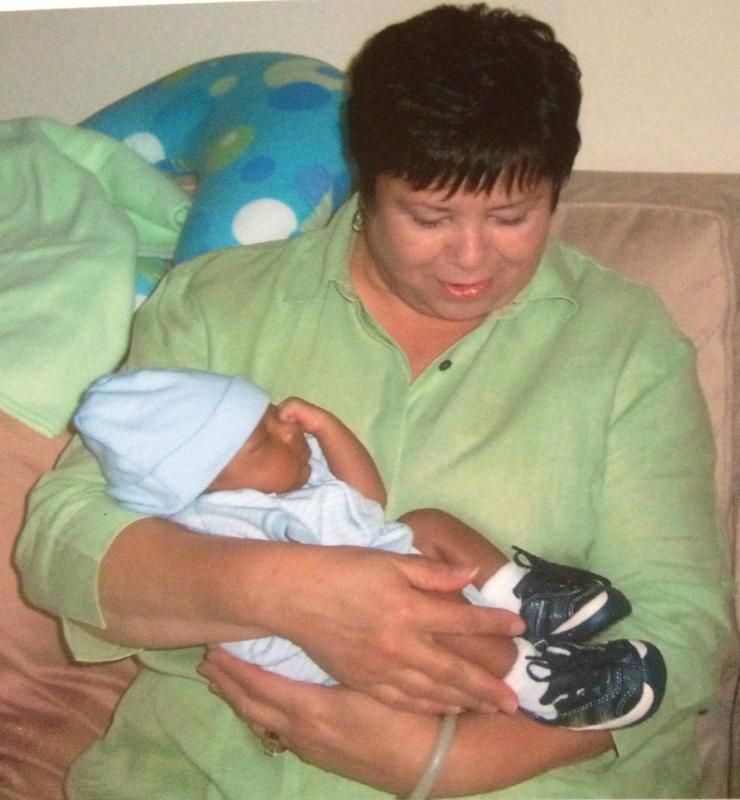 Mama Shin's Chocolate Kahlua Cake:
1 box of chocolate cake mix
½ cup vegetable oil
1 pk 6 oz. instant chocolate pudding
4 eggs
¾ cup Kahlua liqueur
½ cup water
6 tbsp Kahlua liqueur
1 cup confectioners sugar, sifted
Preheat oven to 350 degrees
Combine first six ingredients in mixing bowl and blend well.  Pour into greased and lightly floured 9 ½-inch bundt pan
Bake 45 to 50 minutes or until cake springs back when lightly touched
Combine 6 tbsp Kahlua and confectioners sugar.  While cake is still warm in pan, poke holes in cake; pour liqueur mixture over.
Allow cake to cool in pan at least 2 hours before removing
After cake is completely cooled sprinkle confectioners sugar lightly over cake for decoration